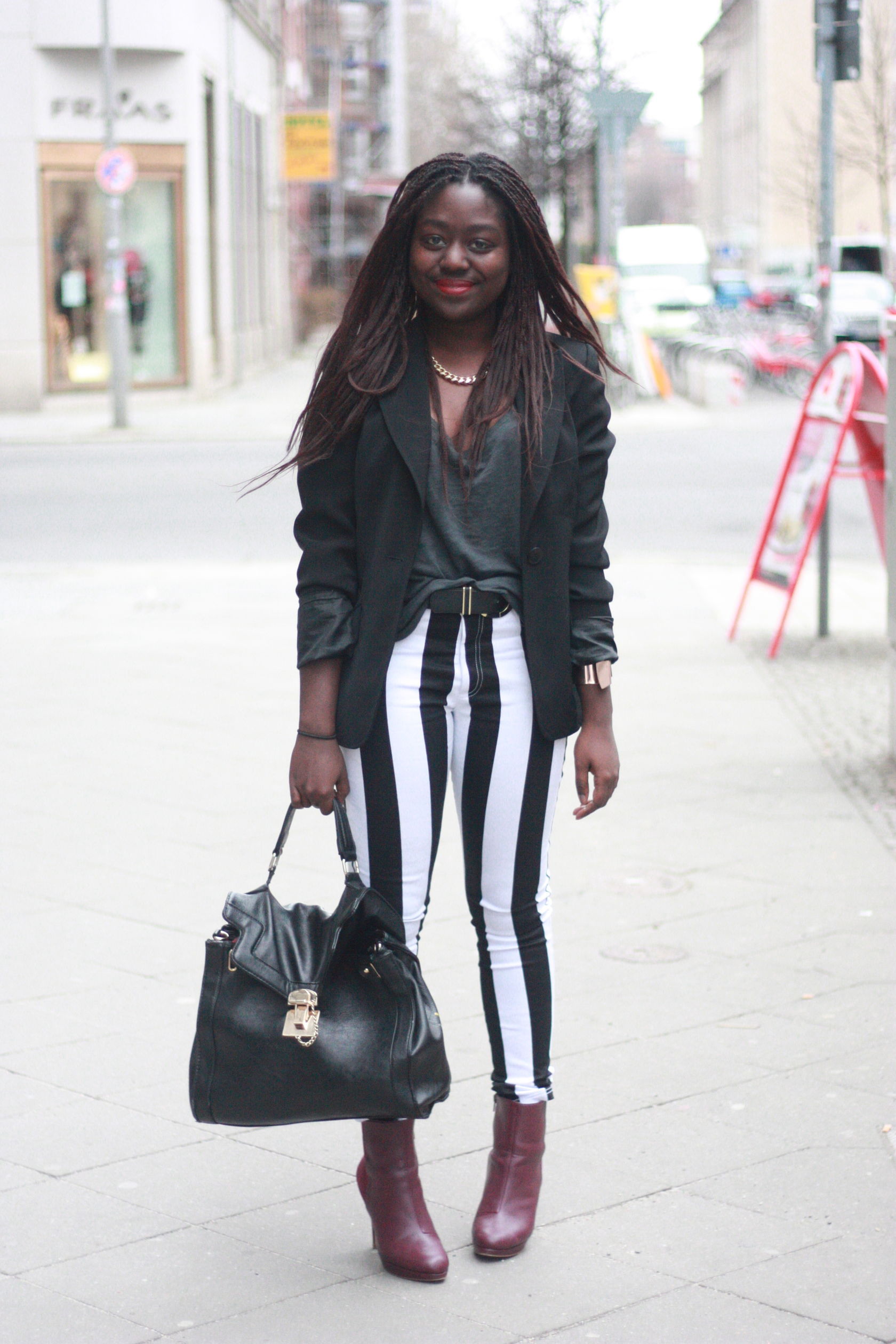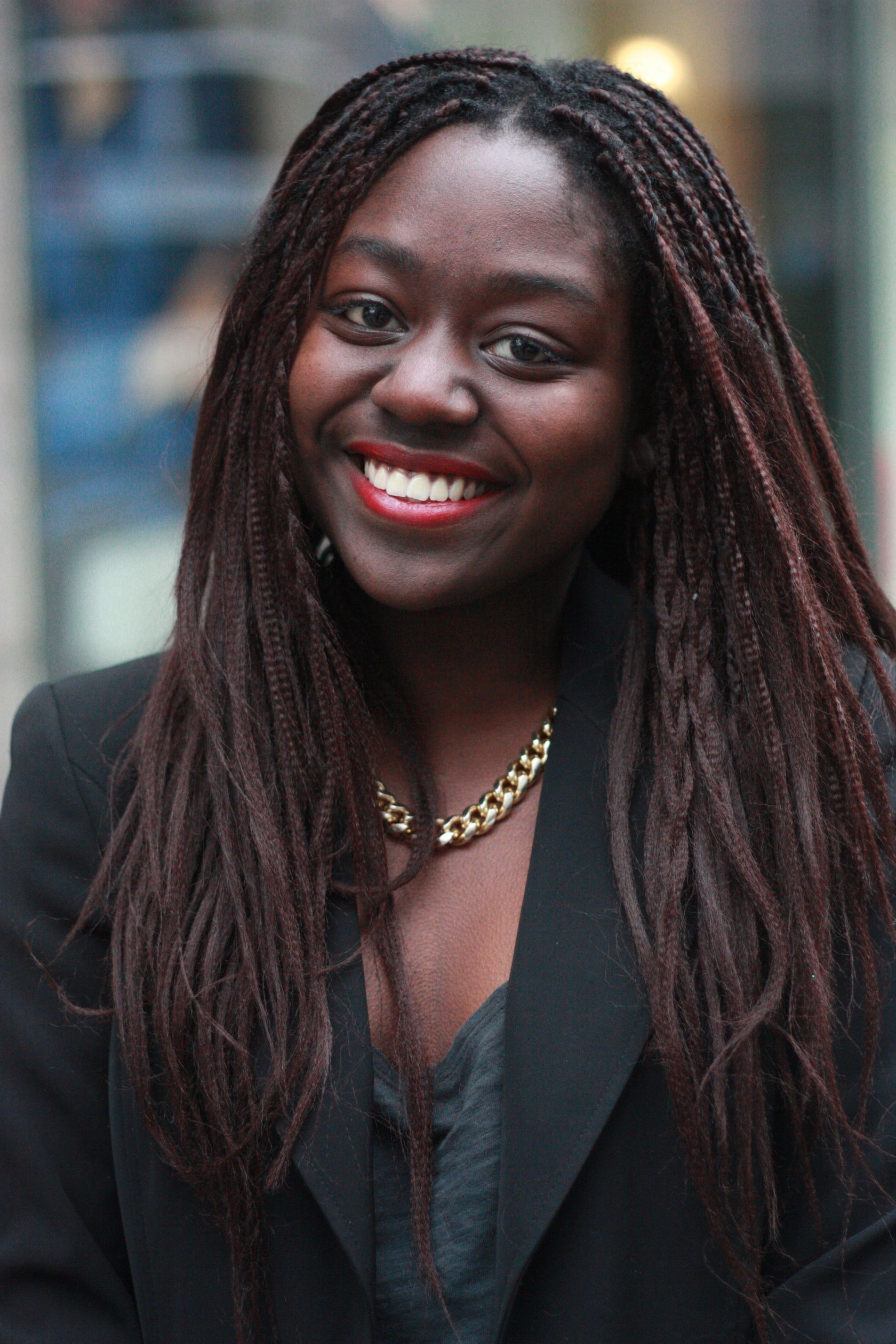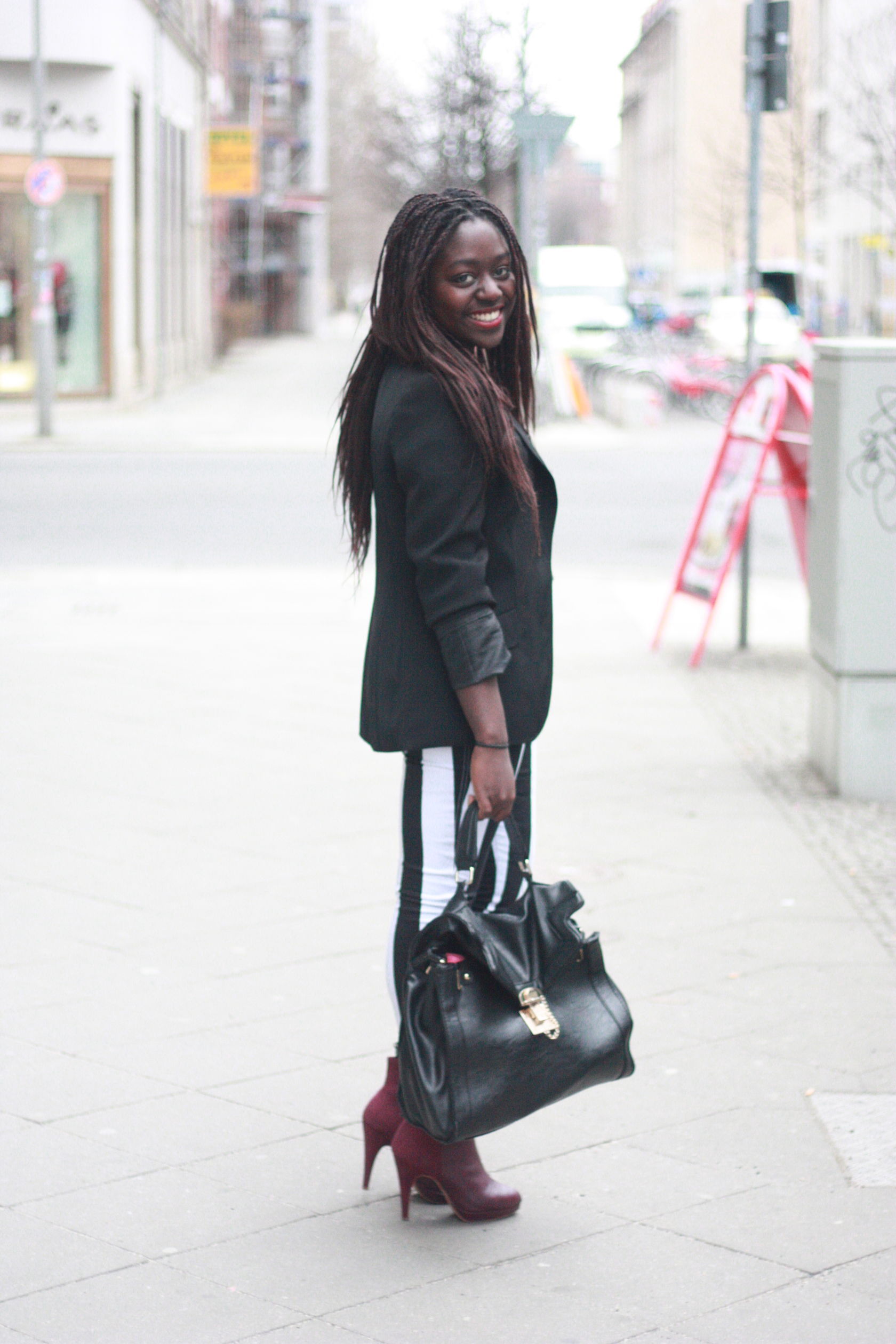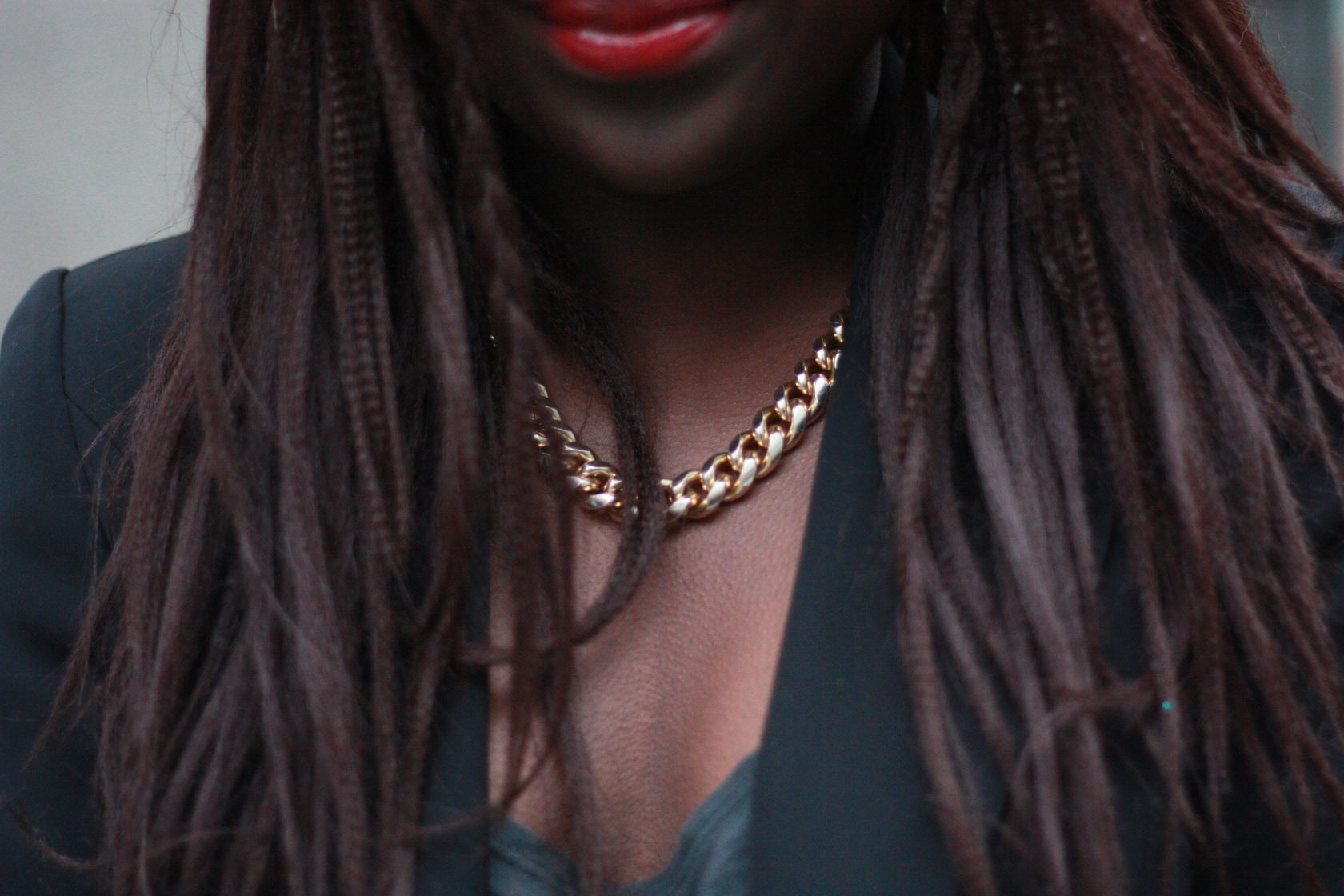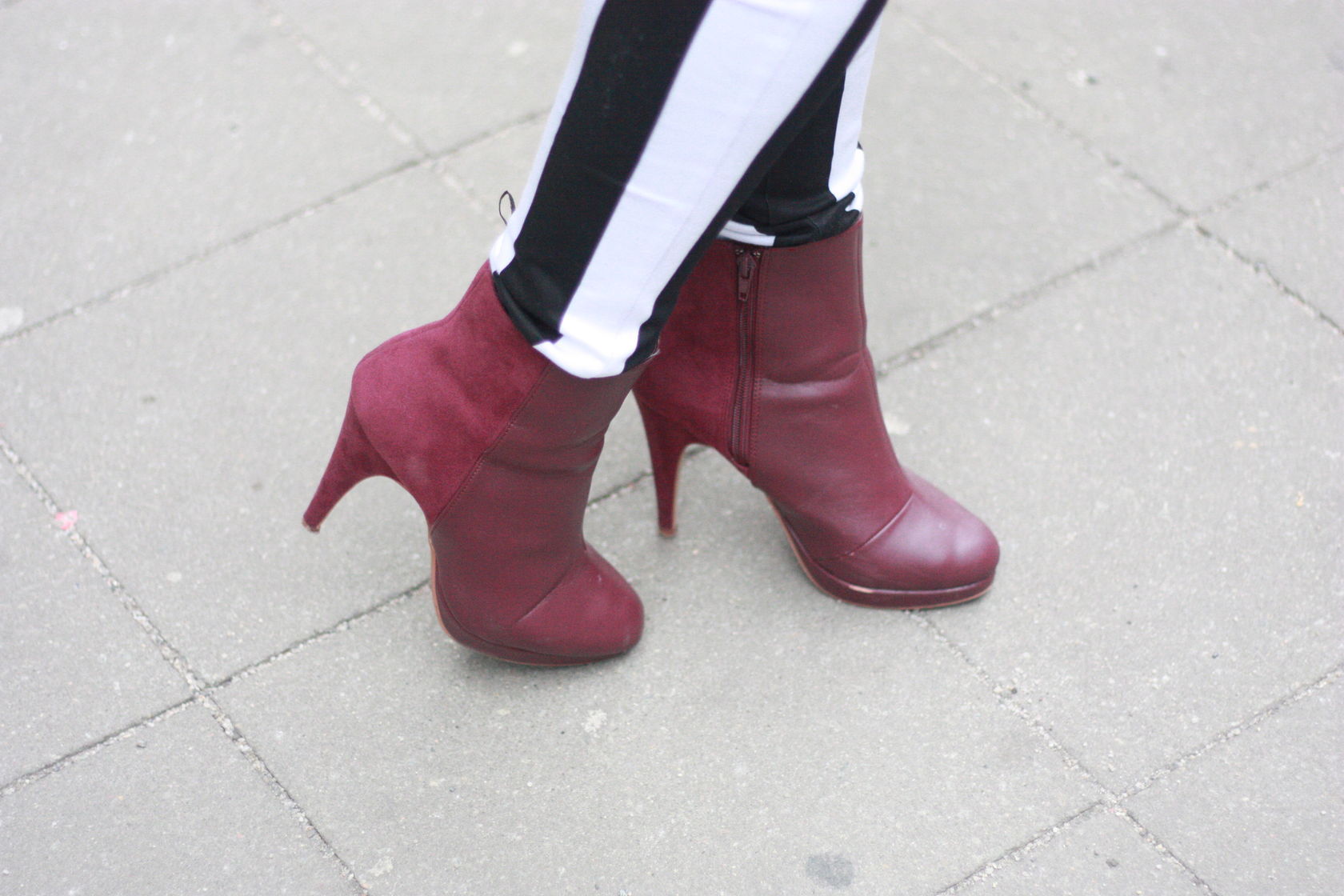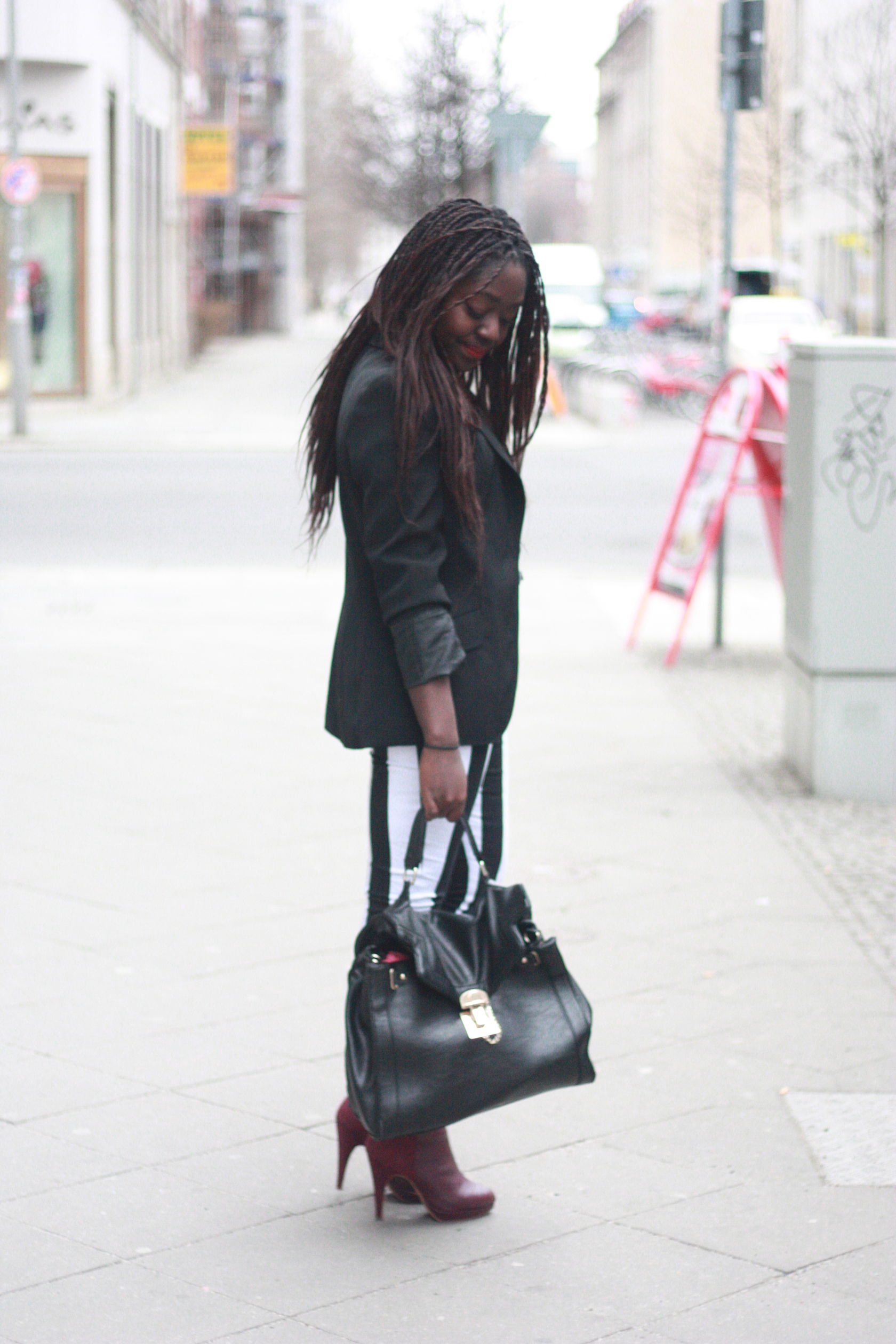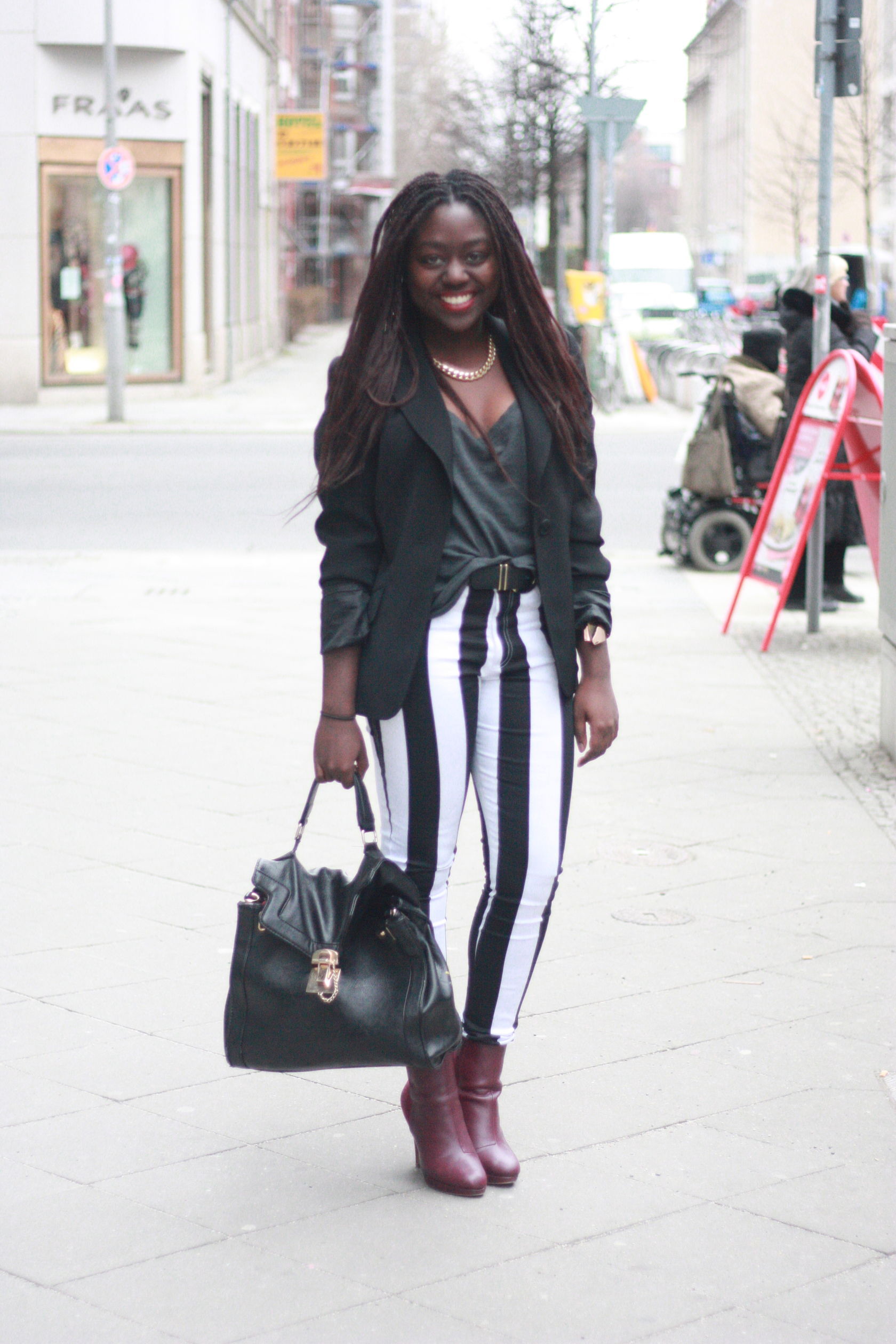 ph.:
Dogi
Blazer: New Look
Top: H&M (stolen from Louisa's closet
I
von Louisa geklaut)
Pants
I
Hose: THANKS TO Motel Rocks
Belt
I
Gürtel: H&M
Bracelet
I
Armband: Weekday
Bag
I
Tasche: THANKS TO Glossybox Style
Necklace
I
Kette: Vintage
The Monochrome look has been everywhere lately. On every blog, every street style page, every runway, every magazine. Honestly I wasn't sure if I could pull off those stripe pants that looked so fabulous on Cara Delevegne. And when these Jordan Jeans from Motel Rocks arrived I was a little unsure about them, because originally I was expecting the black Jordan Jeans with thin white stripes for a styling.
But I decided to take the pants out for a test and wore them to the Berlin Blogger Meet Up that took place at Youghurt Berlin. I got so many compliments about them! Everybody seems to be loving these pants...
And well, me too.